About House Of Dreams Kauai
Why You Should Choose House Of Dreams Kauai Vacation Rentals!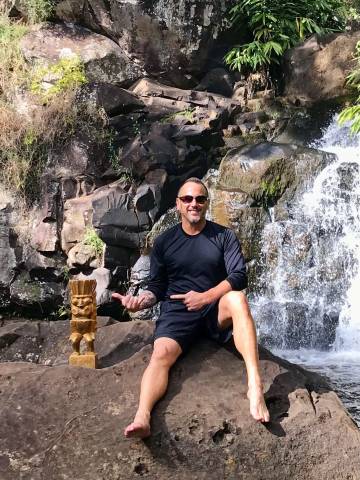 As a small specialized business with a unique perception of "Kauai Vacation Rentals" we are:
Passionate
It is truly a blessing that a lifelong passion for Kauai is now our occupation. As travelers first, then homeowners and now your Kauai Destination Experts, House Of Dreams strives to share the "Spirit Of Aloha" with all visitors who put their trust in our services.
Prideful
We are proud owners of two luxury Kauai homes. Because your comments and reviews reflect directly on us, we take pride in making sure that time spent in your vacation home, exceeds any and all expectations.
Professional
Our professional Kauai Vacation Rental consultants will provide the perfect accommodation for you. Our prior experiences as "Vacation Home Renters" allows House Of Dreams to better comprehend your needs and desires when planning where to stay on Kauai. Many rental agents have never actually owned nor stayed in a vacation home. During many trips to the Garden Island, combined with our experiences in rental homes, we learned what truly makes one stand out from another. Mixed with our passion, pride and commitment to service, this firsthand knowledge gives you a distinct advantage when choosing the perfect place for your friends and family... So now that you found House Of Dreams Kauai, let's start planning that tropical vacation you have dreamed of, one filled with memories of "Aloha", to last a lifetime...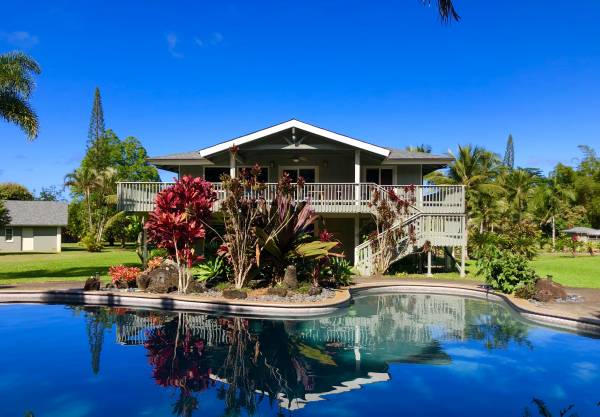 Why Choose House of Dreams Kauai
In today's world of automation, it is easy to be misled on sites such as Airbnb or VRBO. Planning a dream vacation to a remote island in the South Pacific requires a personal touch and level of expertise that can not be found with these massive companies. How could they possibly provide the service you desire and more importantly, you deserve? We own vacation homes on Kauai. We have personally rented dozens for family and friends. Let our Kauai Vacation Rental Experts ask a few simple questions to help find the perfect accommodation for you and your Ohana. Your Kauai Dream Vacation filled with everlasting memories is just moments away. So let us begin...
Step # 1 - Tell Us What You Want
Everyone has different expectations. We can satisfy just about any request. Do you want a private gym...maybe a pair of Peloton Bikes like you use at home and direct access to trails. Ke Aloha Estate is the first Kauai Vacation Rental to offer all. Want a beachfront estate, a pool, spa or maybe a secluded cottage in the jungle? Perhaps a waterfall streaming through your property is on your wish list. How about 20 acres offering an abundance of exotic fruit trees filled with mangos, avocado, lychee, banana, or citrus? Paradise At Secret Beach would fulfill that request. From moderate homes in Princeville to the most lavish upscale estates on Kauai, House Of Dreams has something for every taste and budget.
Step # 2 - Select Your Luxury Vacation Rental
This is the most important step you will make. First & foremost, you should find the right "KAUAI Vacation Rental" for your visit. DO NOT purchase airfare before finding your accommodation. Due to the overwhelming popularity of movies and TV shows, filmed on Kauai such as Buying Hawaii" & "Hawaii Life", Kauai has become the "IN" place to be. You may be surprised how far in advance people reserve vacation homes, sometime up to a year or more. Having a range of flexible dates will increase what is available, especially during the peak season of Memorial Day to Labor Day as well as any holiday or school break weeks. We recommend 6 to 12 months in advance for these peak time frames and even a year or more for Christmas and New Years. If you can travel off peak, your selection will increase dramatically and pricing will be more affordable. So do not be discouraged if you are planning late. At House Of Dreams Properties we work with over 100 Kauai Vacation Rental owners in addition to the homes we personally own. As your Kauai vacation rental Consultant, we will help you find your dream "Home Away From Home".
Step # 3 - Concierge Services
Our Concierge, Kimmy of Kauai Ventures will help you plan the adventures, activities and excursions that best fit your family's expectations. Our goal is to NOT over-plan your itinerary so that you can enjoy the perfect balance of sightseeing and relaxation. House Of Dreams has partnered with the best tour operators, private chefs and Luaus on Kauai. We can set you up with Napali Sailing, Private Fishing Charters, Helicopters, ATV Adventures, Zip Lining and in home services. Want a private Lei Making class. No problem. Want to have an exotic island style meal cooked in your rental home. We got you covered. Want to watch your favorite football team play on a 45 foot Bertram while fishing for Ahi or Ono. Yep...we can set that up as well. How about your fridge fully stocked prior to your arrival...easy. Maybe you just want to read a book in a hammock under a shady tree. There will be plenty of time for that. Let Kimmy, your personal Concierge help you plan a custom itinerary for your visit that provides the perfect combination of rest, enjoyment and adventure. All reservations made with House Of Dreams Kauai include complimentary Concierge Services.